Capt. Evangelos Kallianos
Management Representative
He holds Captain A Class license. He has 14 years of sea service in General Cargo and Tanker vessels and 35 years of experience as a Port Captain. He is vastly experienced in Crew Management and Crew Claims. He is a member of Queensway team since 1998.
Capt. Zurab Dzhincharadze
Director
He is a highly experienced professional who holds Captain A Class license and has served as Master in various vessels from 1975 to 2018. He is a member of Queensway team since 2003.
Mr Davit Nogaideli
Quality Manager
He is a graduate of Colchian Educational and Scientific Institute and a certified teacher of English language. Prior joining our team he was working as Crew Manager for a crewing company and as Planning Supervisor for a container terminal. He is a member of Queensway team since 2012.
Mr Paris Tzedakis
Business Development Manager
He is a highly qualified professional with vast experience in the bunkers sector. Before joining our team, has worked for oil terminals, and oil companies in various countries. He holds a Master's Degree in Philosophy from the University of Crete, BA in Business Administration and International Trade from Northwest University, BA in Politics from the University of East London, and a degree in Shipping Management from the Cambridge Academy of Transport. He is also a licensed Port Agent. He joined Queensway Services Ltd. in 2019 as our Business Development Manager.
Ms Irine Asatiani
Crew Coordinator
She holds a Bachelor's degree in English from the Georgian Technical University (GTU). Before joining Queensway Services Ltd. she has worked as an Office Manager in various business sectors such as educational institutions and insurance companies. Since 2018 she is our company's Crew Coordinator.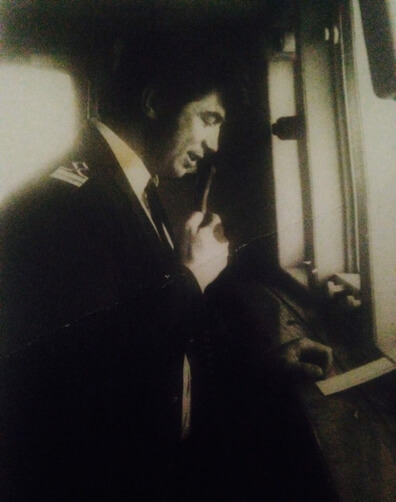 In honor of Capt. George Kostava
It is an honor to include this tribute to Capt. George Kostava—a friend, colleague, husband, and father. In whatever role we knew him, from whatever vantage point, he stood apart as someone special. He was a determined, visionary, collaborative, goal-oriented, caring person who loved the sea and all that it offers. Through his career he made a significant contribution to the Georgian maritime industry, infusing his love for the sea and his concern for the seafarers to all of us. His public recognitions reveal that his career was distinguished and of considerable import. His enthusiasm for the wellbeing of the seafarers was captivating, and a huge component of his and Queensway Services' success. He was respected and admired in Batumi and beyond for his enduring commitment and outstanding contribution to the seafaring community. Capt. George, —a caring and beloved family man, a cherished colleague, and friend— will be missed by many and his legacy will be carried forward by those who were fortunate enough to have known him.